Questo post è disponibile anche in: Italian
Hi, I'm Clarica. About six months ago I came back from one of these experiences that shaped me most in life, EVS. Today I want to tell you what this experience was for me.
🇷🇺 😃🌏👍
I will start by saying that already during high school I have always been predisposed to live abroad, I lived a year in Argentina when I was still underage and just from that experience I realized that my life should be full of experiences outside of Italy.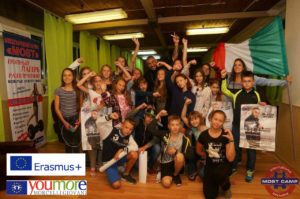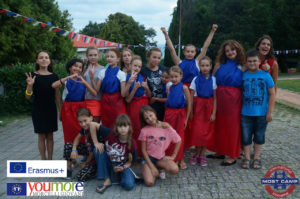 I studied linguistic mediation at the University La Sapienza in Rome, I have always done a lot of sport and I always had very clear ideas about the fact that I wanted to find a job abroad once I finished my studies so, after the tiring university years, I decided to go back to Argentina, like this, a little "out of the blue", looking for a job. Unfortunately, as usually it happens when you leave without programs that support you and cover your back, I came back to Italy, embittered and so afraid of facing the future, of becoming great, of not being able to find my way. Just in those hard days, I became aware of the EVS program, thanks to the indications received from the Youth Information Office at Testaccio, a Roman neighborhood, made available by Europe to promote various international projects and not, for young people a little lost like me. I did not know what I was looking for, I only knew that I wanted to go abroad and, why not, in Russia, having studied the language during university years and never having had the chance to go there even as a tourist. It is there that, for the first time I heard about EVS, and the organization Istituto Morcelliano, which promoted voluntary program including the one in Russia, in Krasnodar, to be exact. I immediately sent my application and, once I had a visa, a few months after my last trip, I found myself back in Fiumicino, ready to face the experience that really would have changed my life.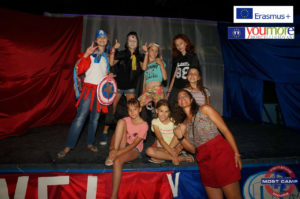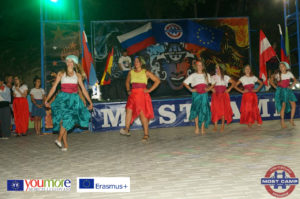 Once I arrived in Krasnodar, I had the linguistic shock that I was looking for, I worked as an animator in a fabulous summer camp, full of activities to entertain children of different ages, with other volunteers like me from all over the world. I tested myself day by day, it was only 20 days but I felt that time passed very slowly because I worked every day on myself to face the difficulties that were mainly linguistic, at least at the beginning. Finally I had a very specific role in the society around me, I was the animator of my team and I helped my two Russian colleagues to make everything go perfectly during the day. We followed the youngsters in every activity and every evening we had to prepare a part of the show that was held in the common area of the camp. At the end of the days there, on the shores of the Black Sea, I was exhausted but happy, happy to go to town and live fully the rest of the six months. Arrived in Krasnodar, where I spent most of my EVS, I was full of energy, and ready to face the work that awaited me. My program included doing activities that interested me, in my case, teaching. I first started looking for students here and there who wanted to learn Italian or Spanish. Once a week I would go to the host organization's office, Falcogrup, to hold an English speaking club with the children from the summer camp. The real difficulty of the speaking club was to make them talk. I was preparing the arguments but then the shyness of the Russian children left me speechless, I had to make them talk, I had to break the ice. In the end, with the help of my Turkish roommate Melik, also an EVS volunteer, we managed to carry on the group, linking up with the kids, spending the Saturday afternoons laughing and playing with the language with them.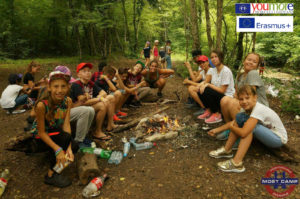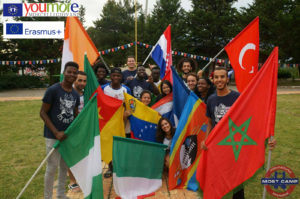 Since Russia is a non-EU country, I needed a visa to stay there, so after the first three months I returned home to re-start visa procedures that were much shorter this time. After two weeks I returned to Russia but, having planned some days of vacation during the period of voluntary service, I decided to go first to Moscow, embarking on a new journey. Being there was fulfilling a dream I had for years. It seemed impossible that I was finally able to see Moscow, I remember feeling an incredible euphoria. Despite the biting cold weather already in November, I was always there to run around the city, putting into practice the language skills I had acquired during the first three months in Krasnodar, still incredulous to be in the great Russian capital.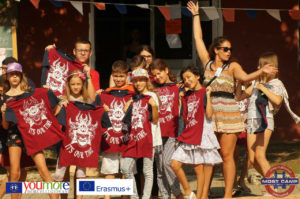 After five days of pure tourism I returned to Krasnodar, where I started again with the volunteer activities provided by the program but, after a while, we held a meeting with all the EVS volunteers who were in Russia, in Nizhyn Novgorod, a historical city, about 4 hours by train from Moscow. That's where the breakthrough happened. During that orientation course I realized that most of the volunteers had a precise schedule of six hours of work a day, five days a week, while I took part in occasional activities, often organized by myself. I realized that my EVS, despite having been a good experience up until then, could have been perfect. By exposing my problem to the organizer of the orientation meeting, I received the advice to talk with my host organization, I could claim a well-defined program, I had the right to work hard, because what you have during an EVS is not a holiday, but an experience that changes your life. So once I got back to Krasnodar, I talked to my hosting and asked to start collaborating with a public school, where I taught together with various professors who advised me on various teaching techniques that I still apply with my students.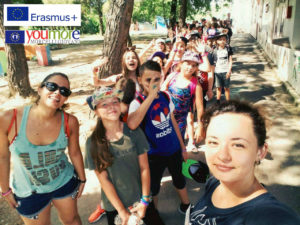 When the experience was about to come to an end, I realized I had not had enough and so, with the help of the organization that hosted me, I found a good job in a language school, where I am currently employed in Krasnodar.
To conclude, since I have already gone far enough, I would say that if you are ready to face an experience full of emotions, that makes you grow, that gives you independence, that gives you responsibility, that makes you face difficulties and much more, EVS is what's right for you.
Written by Clarica Antonacci
Translated by Stephanie Bernardes