Questo post è disponibile anche in: Italian
If objects are distinguished through "labels", the same process also happens for humans, who are constantly labeled with each other with "homosexual" "fat" "religious". Too often we do not realize that the only label that can be appropriated is to be human.
 In fact, the words such as "fat", "religious" or "homosexual" are just words, but can take on a derogatory meaning when used incorrectly, precisely against those we find around us, if they are used with the behavior of a bully, which can be Both conscious and unconscious.
These are some of the issues addressed during the Erasmus Plus project held in Chiari last week titled: BULLY: BefriendUnfamiliar to Learn instead of Labeling Youth, attended by 31 children from Italy, Bulgaria, Spain, Czech Republic, Lithuania and Romania at the Fondazione Istituto Morcelliano. They also collaborated with three girls who are carrying out the civil service in this association from Macedonia and Estonia.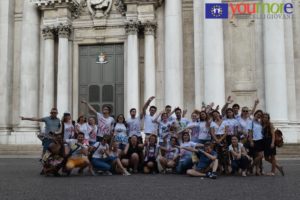 After various activities of getting to know each other we began to deepen the theme of bullying with role play and to design the Flash mob who was held in Brescia on Friday 21 July, a touching experience. We also started a social networking campaign, so you can see what we did on Facebook and Instagram: My Label is Human.
Another exciting experience was the local dinner where the local families opened their home and welcomed us in the most loving way, savoring with really amazing food prepared with the heart. To reward them we also prepared a dinner but this time intercultural with typical dishes from each country, a dinner held during the concluding night where we greeted all tears and embraces all saying this is a goodbye and not a farewell.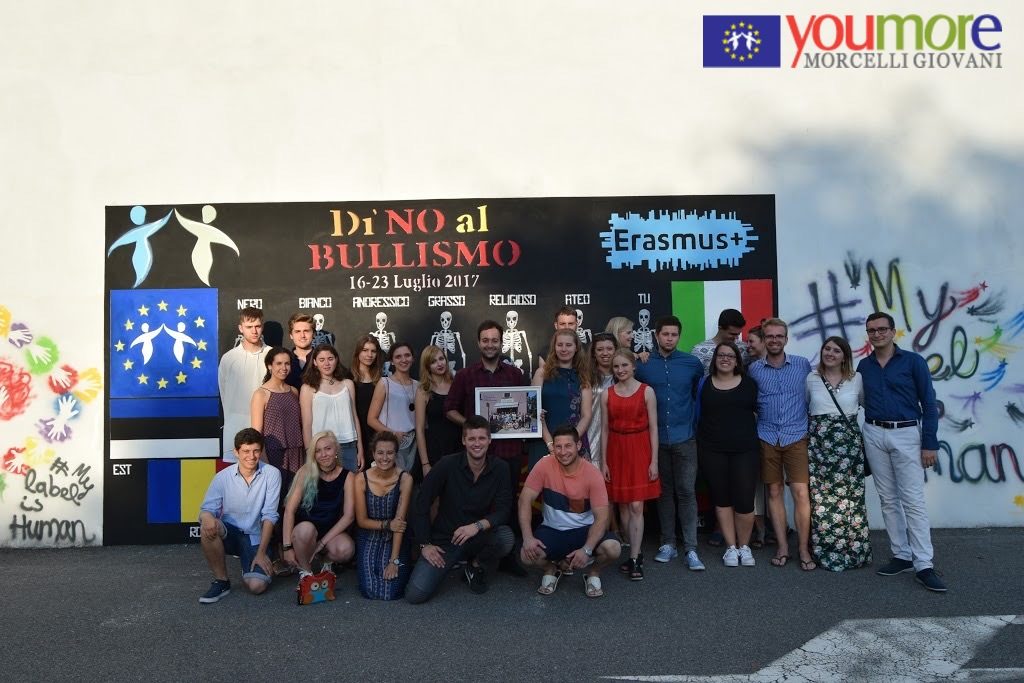 It was a busy week also because I was the only Italian in addition to the unstoppable Valentina Locatelli, the organizer of the project. In just one week I grew up a lot and I became very involved, it was like being in each of the hosted countries while remaining in Italy. I've known fantastic people and I can say I have friends around the whole of Europe.
I thank all those who have contributed to the success of this project – of the YouMore Morcelli Giovani, team leaders, families, artists who helped with the murals, visible at Chiari, at the fantastic restaurant "Il Drappo Giallo".
Thank you all
Paola Baiguini
Translated by: Ljubica Simonova