Questo post è disponibile anche in: Italian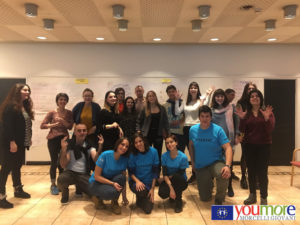 The November 25th we left Italy directed to Goteborg, Swedish town on the North Sea, to take part to the first part of a training course about "effective communication for peace". When we arrived a shining sun was waiting for us, but in the first afternoon it set and we do not see it again during our permanence. What could we expect from a Swedish November? ☺
After a night in a hostel near the town center, we reached the hotel that during the week would host the course and the different participant, of which we know only the names and nationalities. One times we arrived to our rooms we knew our roommate but also companion of adventure. "I'm with a Polish girl", "My roommate is Bulgarian"; these were the first sentences we exchange at dinner, the last where we talked only in Italian! Well, we still have not introduced ourselves: we are the Italian group, more accurately Sara, Maura, Marco, Alice. One adjective to describe us? Certainly noisy, especially in Sweden, where our loudness and spirit were considered too much lively.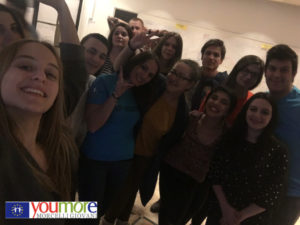 The next day the project begun. The activities, coordinated by three responsible certainly qualified, were divided in energizers, workshop and training, that usually finished late in the afternoon, after the sun had already left us from many hours. Good coordinators and an interesting group, curious people that wanted to give themselves a challenge and learn: the best prerequisites for an incredible experience. As a matter of facts, we learned a lot about verbal and non-verbal communication through working sessions always different. We discovered that walk or sit in a certain position can say about us much more than all the words of the world could; we learned to deal with a conflict, to discuss of delicate and serious themes, to rapport with people of different culture, to speak in public and lot of other things. It is impossible to explain in few words.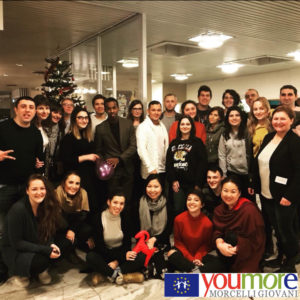 The days always finished with evenings where the different participants presented their nations. During these evenings we tasted typical foods, danced traditional dances, sang together in different languages, watched video and photo about places we had never seen before, but that now are in a unique position in our bucket list: Bulgaria, Ukraine, Belarus, Poland, Azerbaijan and Georgia, destination of the second part of the project. We had a free day to visit the city: the magic atmosphere of Christmas was present in every street, but in particular in Liseberg Park, where attractions and Christmas lights were everywhere. Fantastic the archipelago composed of many small typical islands reachable with a boat. We will bring in our heart every moment of this wonderful experience, as every person met during this week. This because even if the days were full of activities and the planner full of task, every free moment and break for the coffee were an occasion to know better each other, to tell a piece of our life and to heard a piece of others' life. We exited from our comfort zone and this is what we earned!