Questo post è disponibile anche in: Italian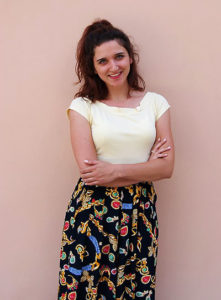 Hello, my name is Ljubica. I come from Negotino, Macedonia and I have 25 years. I`m bachelor of Economics and I`m one of the founders of a civic initiative at my home town, named " I am too".
After graduation, I have discovered that informal education is as equally important as the formal one. Erasmus+ is one way of increase my informal education, getting out of my comfort zone, as well as collecting experiences and getting to know people from all over the world. I`m especially happy that I`m doing my EVS volunteering in Italy, one of my favorite countries. I do hope that my responsibility, my ability to be organized, creativity that I possess and love towards volunteering will be used productively and to the max these two months, just for more successful EVS project.