Questo post è disponibile anche in: Italian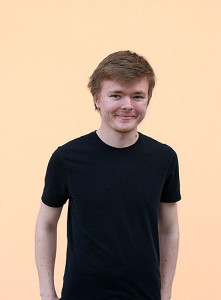 Name: Alexey
Surname: Barybin
Coutry of origin: Russia
Role: EVS volunteer
Hello,
My name is Alex Barybin and I'm 22 years old guy from Russia. I've got a bachelor degree in psychology (Moscow State Humanitarian University). During my studying at university I was involved in some volunteering projects, for example:
• Working with disabled children in the stables (hippotherapy);
• Organizing few local events and festivals;
• Paralympic games in Sochi-2014.
Last Summer I got a chance to open new volunteering experience: I was selected to join the workcamp in Sweden (Storholmen Viking Village), where I spent 3 weeks working in the open-air museum. After that I decided to continue my volunteering work and I started looking for EVS projects. After 2 months I got a letter that Italian organization "Youmore Morcelli Giovani" chose me as volunteer for their project in Chiari.
Now I am here in Italy. My Evs project is about working with children in Ludoteca (where children come after school to play and do their homework) and Youmore back-office where we try to find new interesting mobility projects for local youngsters who would like to experience EVS.