Questo post è disponibile anche in: Italian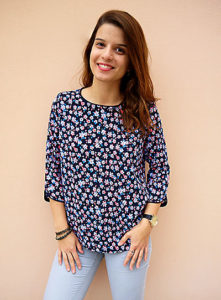 Aloha,
My name is Stéphanie and I'm 25 years old. I have Portuguese origins and my home country is Luxembourg. After high school, I moved to Liège in Belgium for my studies. First, I did Speech therapy and three years later I switched to Library Science. My luck was to be surrounded by great people during internships, student jobs and volunteering. I am really fond of cultural events and inspiring stories.
In my mind it was clear, that I needed more experience before looking for a comfortable work, since I haven't participated in youth exchanges or international programmes. For the 20 years of EVS, this kind of life changing activity attracted me like a magnet, especially in an Italian or Spanish speaking country. I wished to get involved in a long term project and crossed my fingers to be accepted. Now, my one year stay at Youmore in Chiari opens new borders and allows me to feel where I belong.