Questo post è disponibile anche in: Italian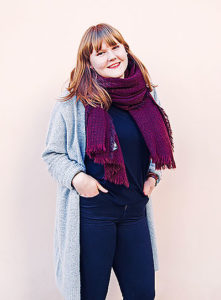 Ciao! My name is Amanda Cullberg and I´m a 19-year-old from Sweden.
Last spring I graduated from high school after three years of studying international economy. During my high school time, I was involved in a lot of different exchange programs with students from other countries. Guangzhou in China and Terrassa in Spain are the places where I went to live with the families and received students to my home.
During the last couple of years, I've been active in church and organized camps for youth. I have also thrown a few theme parties that were a great success. To plan, fix and carry out activities are things that I really love to do. I´m looking forward to meeting new friends, experience the country, and language and to learn many new things at Youmore. I´m so glad for having a chance to be a volunteer in Chiari for a year. Even though I was a bit nervous in the beginning I just followed my life quote "just go with it".