"We don't move for escaping problems, we move all over the world for creating a better one!"
On 25 October 2019 an all-female team (Sofia, Deborah, Irene, Alessia, Lucrezia, Michela and group leader Elisa) started an unforgettable journey to the (not-so) far country of Lithuania. Lithuania?! Wasn't it an imaginary country? To dispel this myth, we applied to the youth exchange entitled "Stop EGO" and we can assure you that yes, Lithuania exists and it stole our hearts! Land of thick forests, numerous bodies of water and strong winds, Lithuania is a small country located in the north-east of Europe, a magic place where you can taste bright pink soups, visit towns rich in history and tradition and, if all of this still wasn't enough, experience the true Lithuanian sauna, followed by a dip in the freezing waters of lake Lūšiai.
First to welcome our team was a picturesque landscape. The unspoiled nature of the secluded village of Palūšė, in the National Park of Aukštaitija, presented itself to us in its autumnal magnificence. Seven participants from each of the five represented countries were the active protagonists of the project with the self-explanatory title "Stop EGO". To counteract the growing childhood and teenage issues in our society, the topic of our youth exchange was a brilliant strategy – emotional intelligence. "Emotional intelligence" regards not only the way we deal with our emotions, but also the ability to distinguish them in other people and to establish an authentic relationship with one another based on trust, mutual support and teamwork.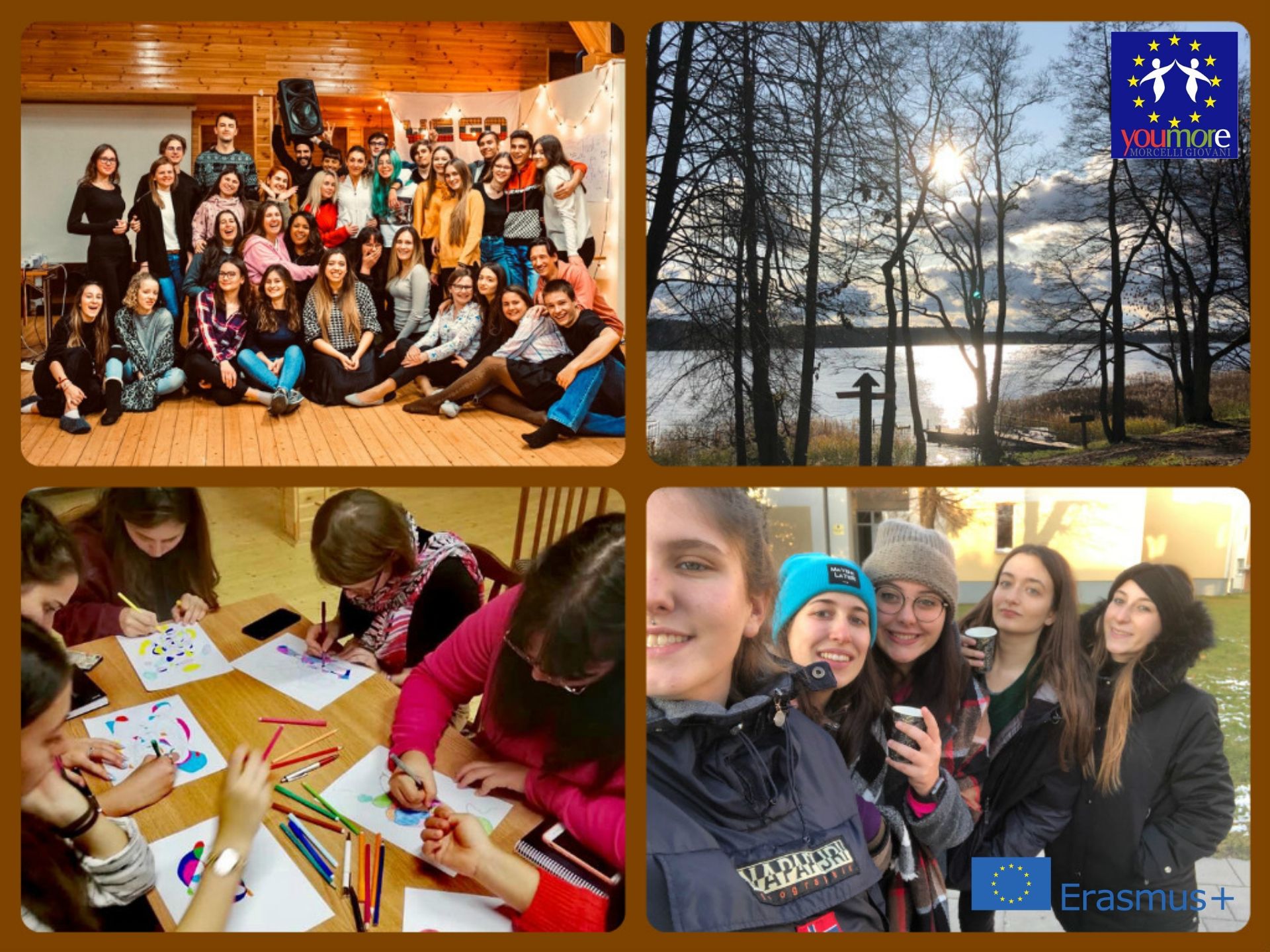 Thanks to the great number of activities such as workshops, games, quizzes, public speaking and reflection groups, we were able to work on our social skills, empathy and motivation. Other recreational occupations dealing with sports, music and art allowed us to try out what we have learned during the week to recognize, comprehend and finally deal with emotions in the right way according to the situation. On top of this, we were able to fully grasp the importance of human relationships and to develop emotional skills also by living together for a week, learning to look after ourselves and take care of one another like in a big family. Every night, the national teams organized their intercultural night to present their home country's history, food and traditions. These nights took us from one place to another – we truly felt like we were in Portugal, Poland, Romania, Italy and, well, Lithuania of course. We discovered words like Dora in Romanian and Saudade in Portuguese, untranslatable emotions which moved us and brought us closer to the country's spirit. At the same time the Italian team worked hard in the kitchen (and… during Karaoke!) offering delicious food and a fun company.
From the intercultural experience an amazing atmosphere was created and, thus, a reality in which diversity is not erased, but valued and appreciated on the common ground of dialogue and respect. The project made us self-aware that our own differences are not an obstacle, but rather an enrichment to our interaction.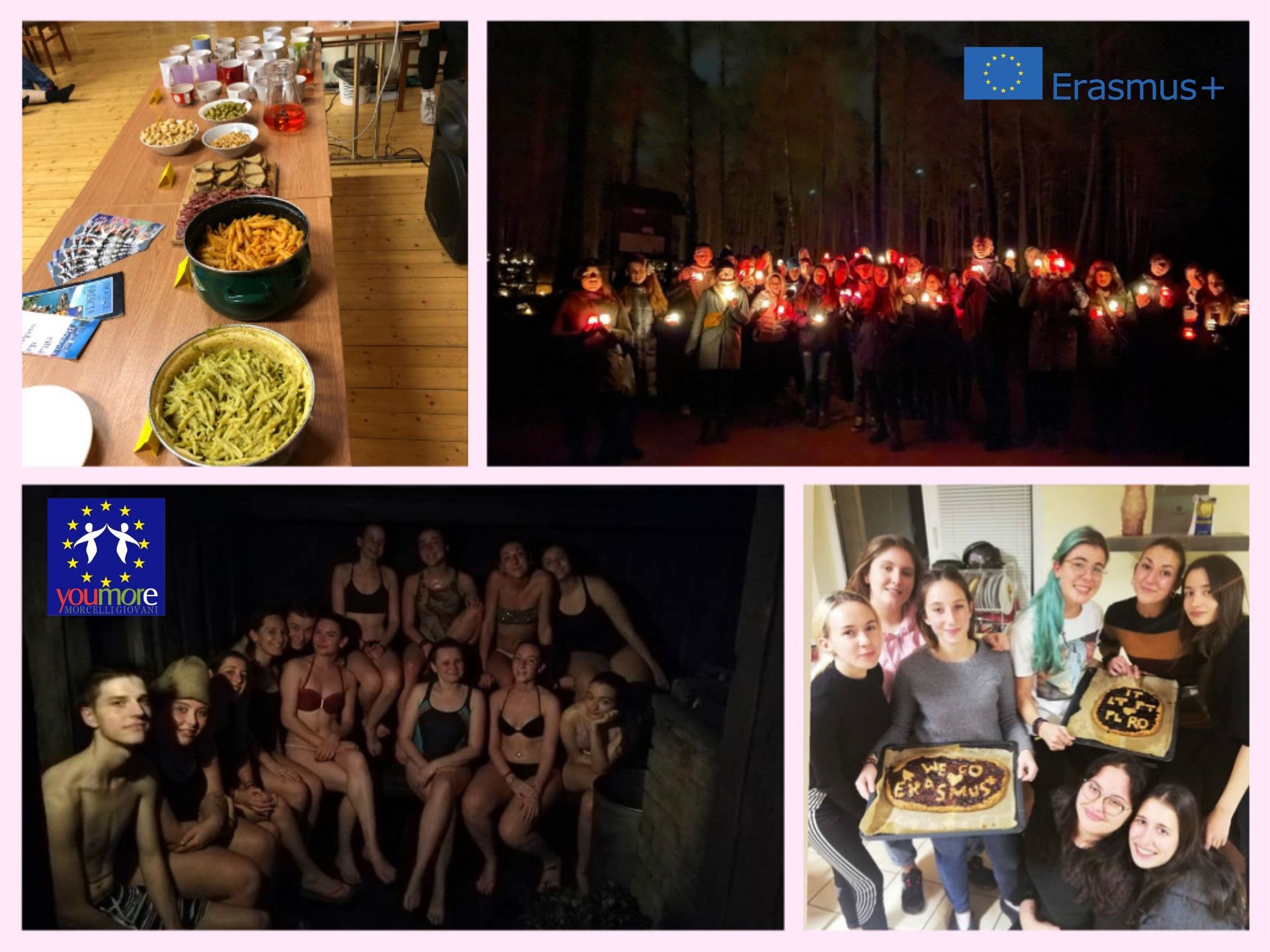 During the exchange we were also able to overcome our fears, like speaking exclusively in English or in front of a lot of people, which is extremely relevant because not all of us are well-experienced with Erasmus+ youth exchanges and for many participants this was the first ever encounter with a new reality. But after all, it's safe to say that it was an amazing first experience and each one of us has felt important as an individual in the whole of a 35 people group.
Erasmus+ gives us endless opportunities for learning valuable life-skills, broadening our horizons and developing both personally and professionally. If you're a curious traveler and you are looking for an unforgettable experience, our only advice is to apply for an Erasmus+ project, which will allow you to meet amazing people and contribute to the improvement of the community we all live in while also bettering yourself.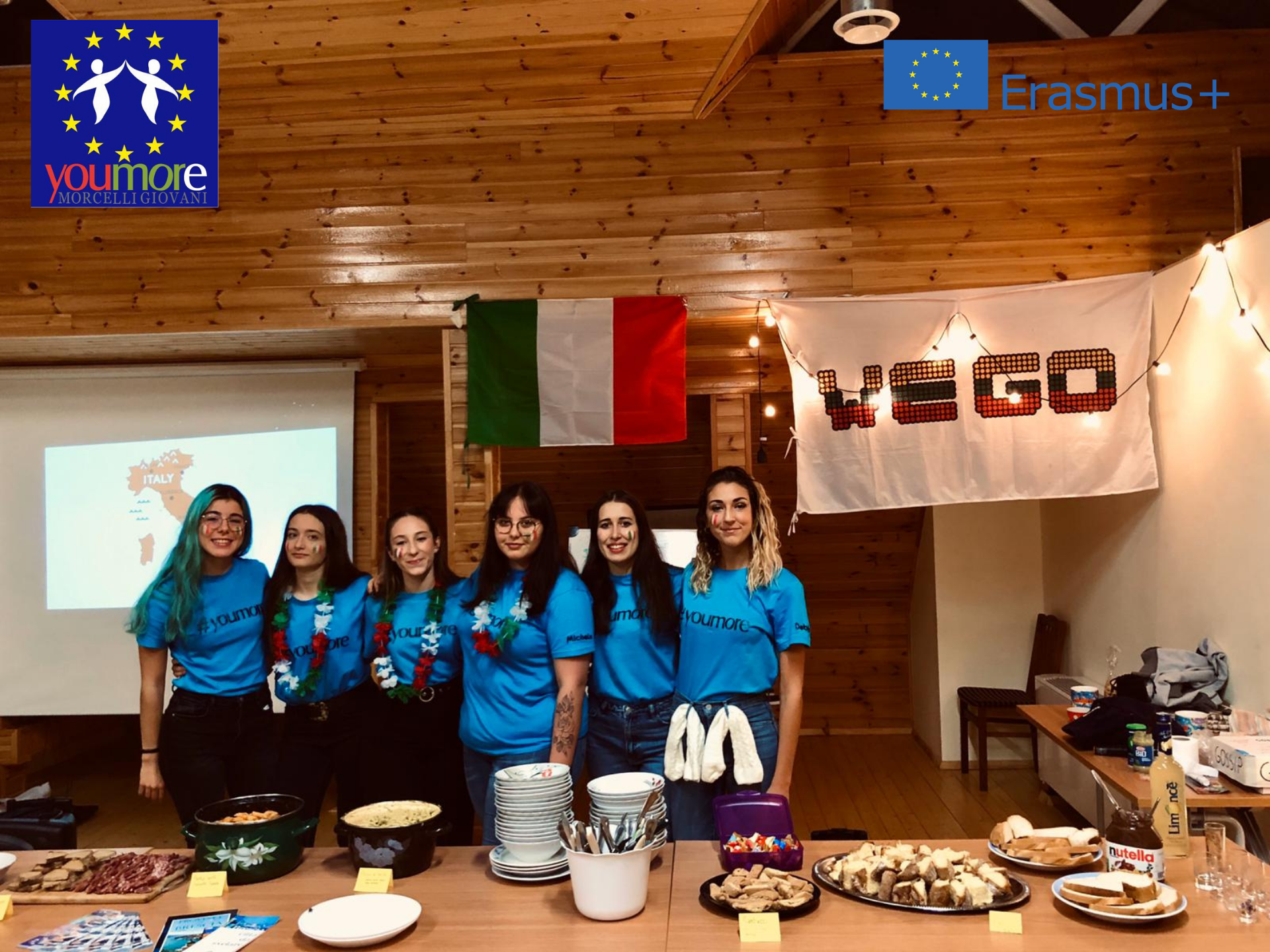 We promise that, after your first experience, you won't be able to stop!
Written by Deborah Paganotti and Sofia Rosa
Translated by Sofia Rosa