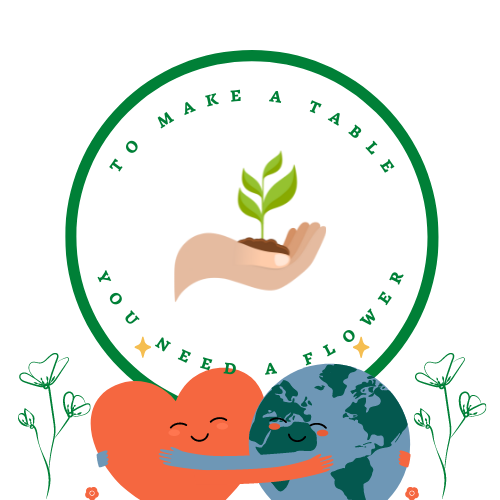 "To make a table you need a flower" is a youth exchange promoted by Erasmus + programme and its aim is to raise awareness about the environment and climate action. Erasmus + Programme is financed by the European Union and it gives youngsters many opportunities to learn new knowledge about different topics. During this Youth Exchange young people from Bulgaria, Spain, Italy and Macedonia met in Morfasso (Italy) in order to share opinions, ideas and good practices concerning sustainability and circular and sharing economy.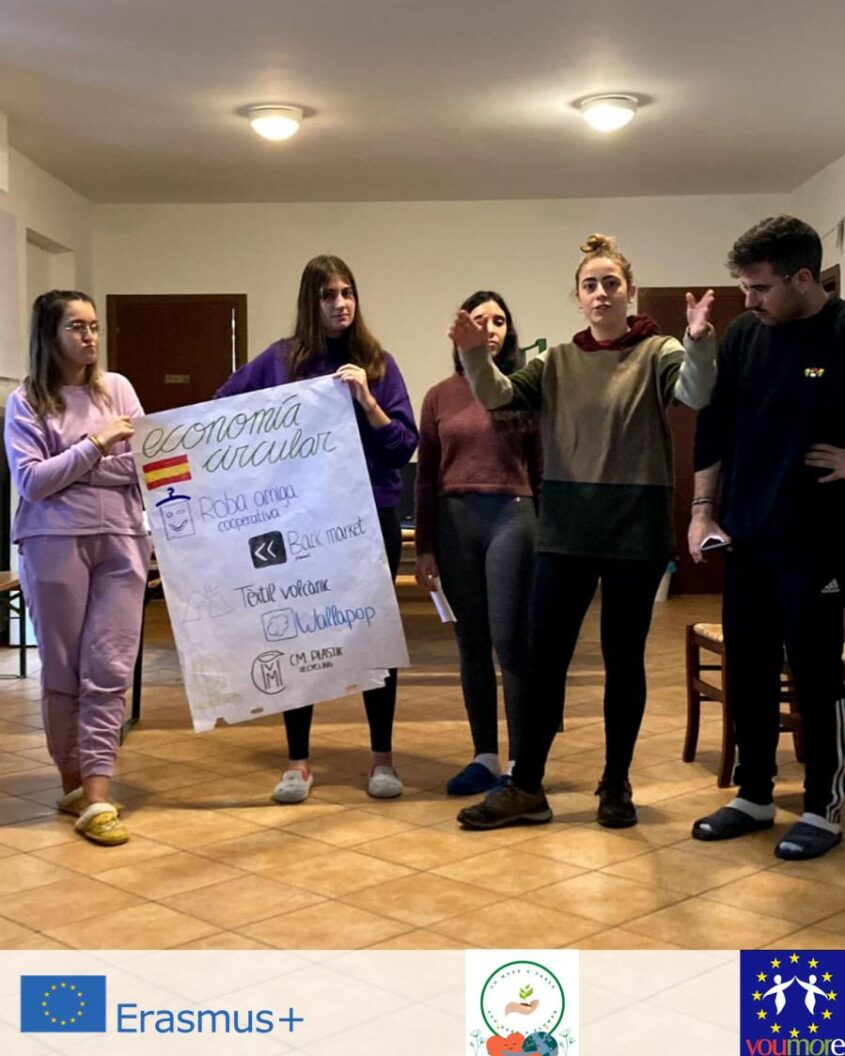 The mission of this project is based on educating, helping, and supporting people, promoting initiatives in the field of training and youth development. Its objective is to improve the quality of daily life in young people with the intention of a better future. All the activities we have done were taken from non-formal education methodologies and learning by doing.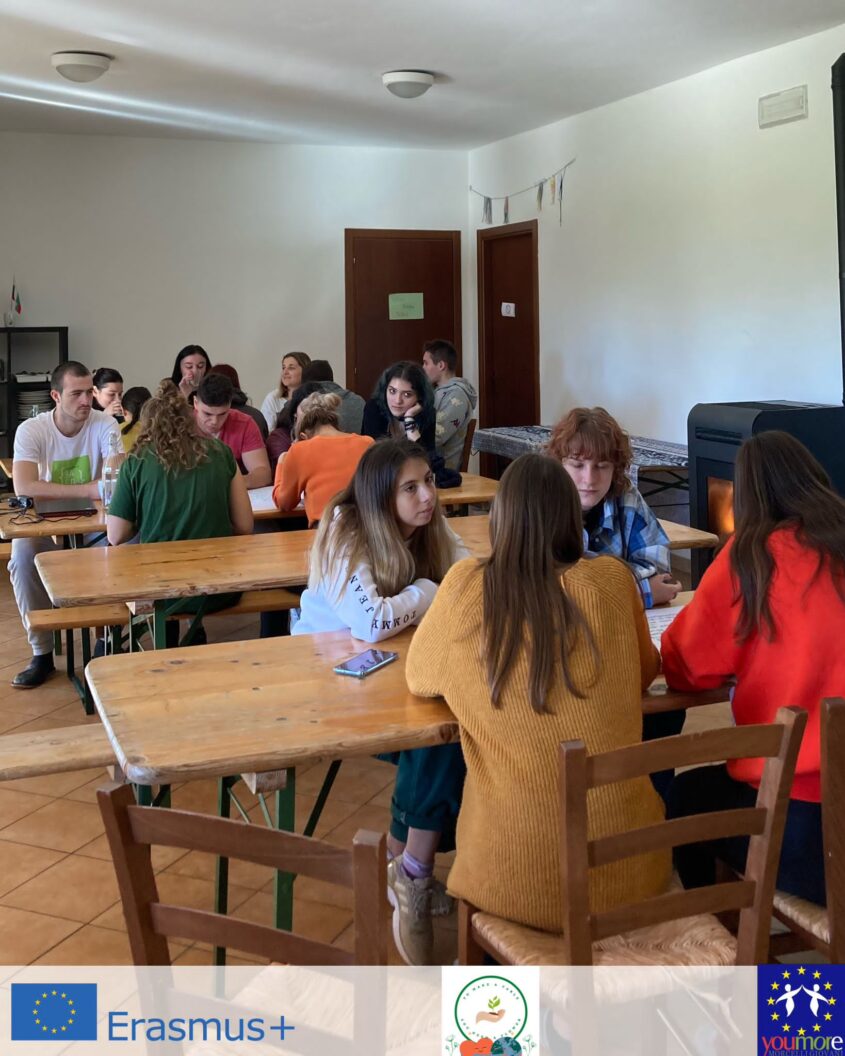 The objectives of the project are: provide creative and innovative tools with concrete examples of sustainable daily actions to reduce environmental impact; raise awareness about the circular economy and promote your idea; strengthen youth entrepreneurship, creativity and initiative and build a new partnership. We are experiencing a climate change crisis and therefore it is essential to empower young people to act as agents of change for sustainable development.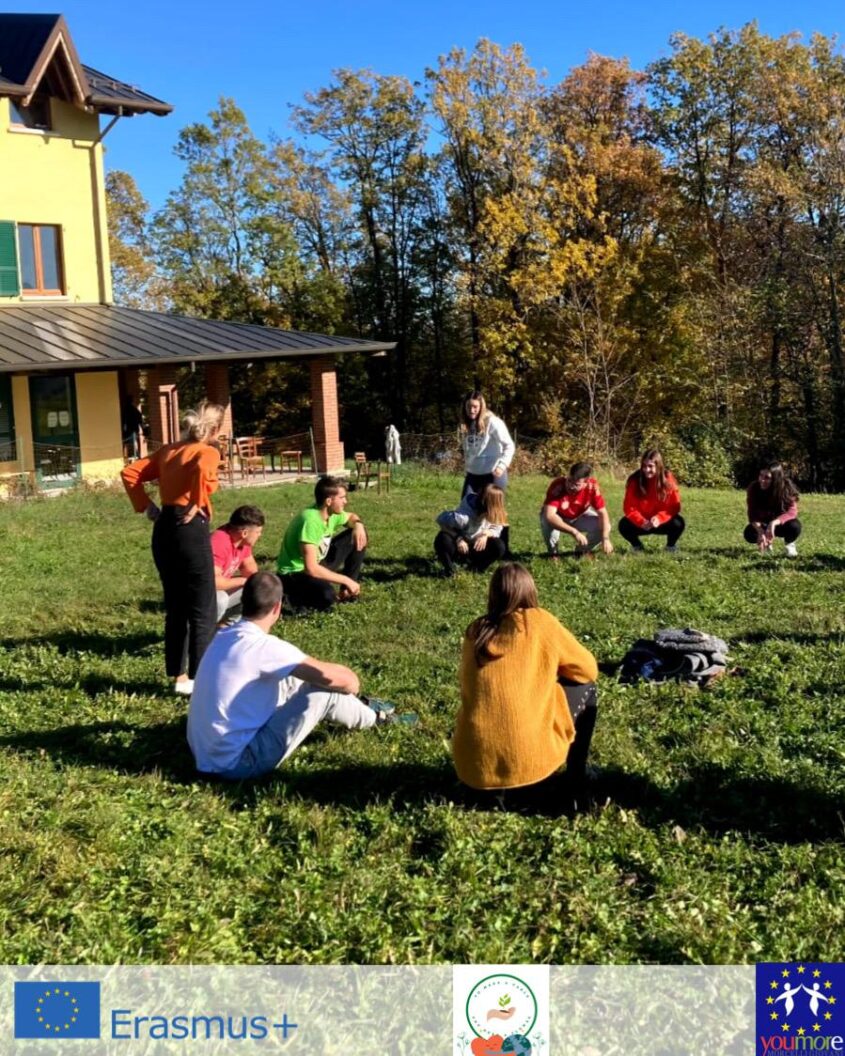 We also got to know some concrete examples of circular economy like RETE CAUTO, which was presented by Marco. RETE CAUTO represents a group of social companies, and they define themselves as a workplace of creativity, social and environmental innovation for making, learning and sharing integrated sustainability. Thanks to Marco we learned what integrated sustainability is and that it is obtained by blending 3 dimensions: economic growth, social inclusion, protection of the environment. After this presentation Marco showed us different initiatives and good practices CAUTO does in the province of Brescia like the Reuse Island or the Community Bank.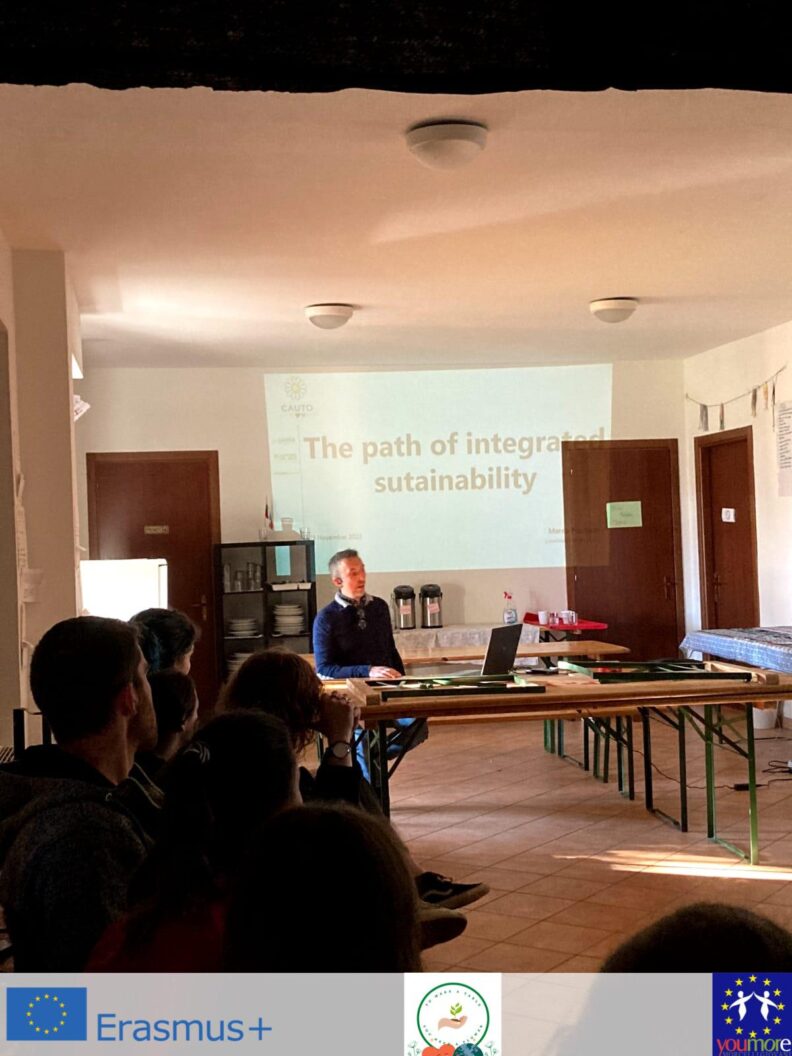 Finally during the project we also created an attached group in which everyone felt safe and had the opportunity to share opinions without being judged. We improved our soft skills and competences and each participant will measure the impact of the project by filling the youthpass right after the project.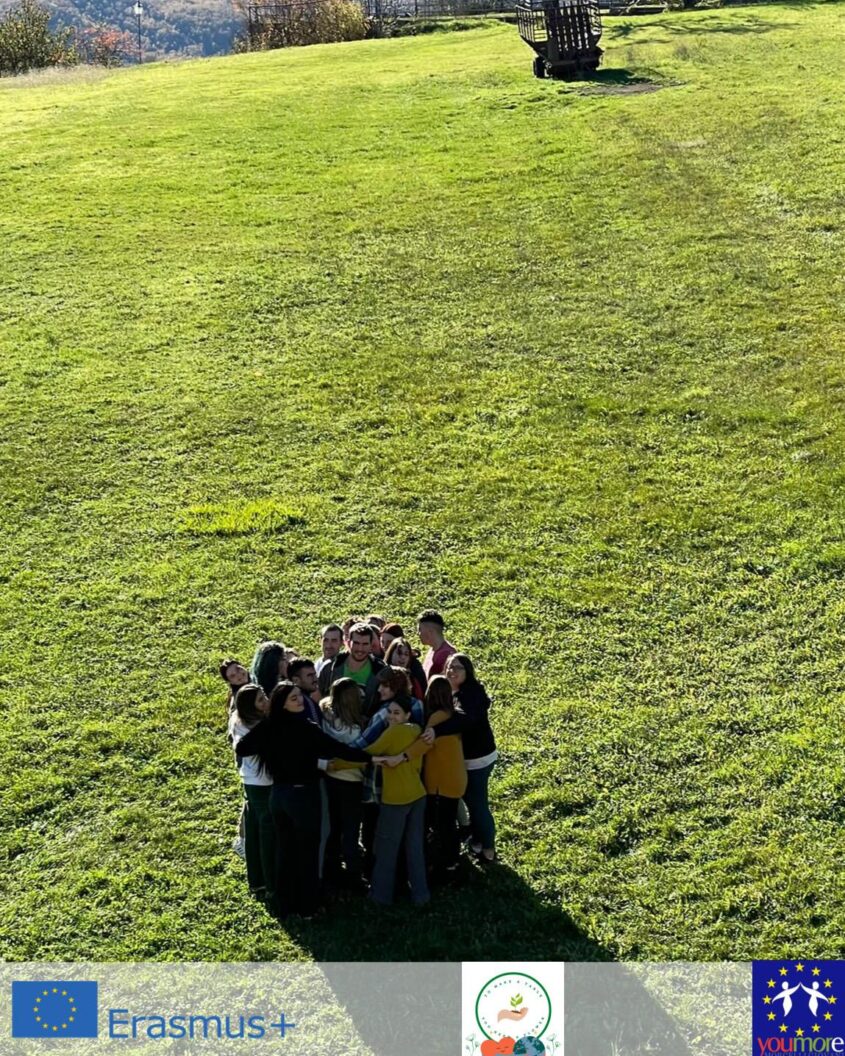 As Youmore we would like to thank all the participants, our amazing chef Antonietta, the international volunteers Melina, Bruno, Jorge, Silvana and Julian, the partner organizations: "Amigos de Europa" from Spain, "New sustainable generation" from Bulgaria and "World of Change" from Macedonia and all who countributed to the realization of the project, like RETE CAUTO. Special thanks to Sciara Progetti Teatro for the amazing hospitality in thir hostel located in Rabbini di Morfasso.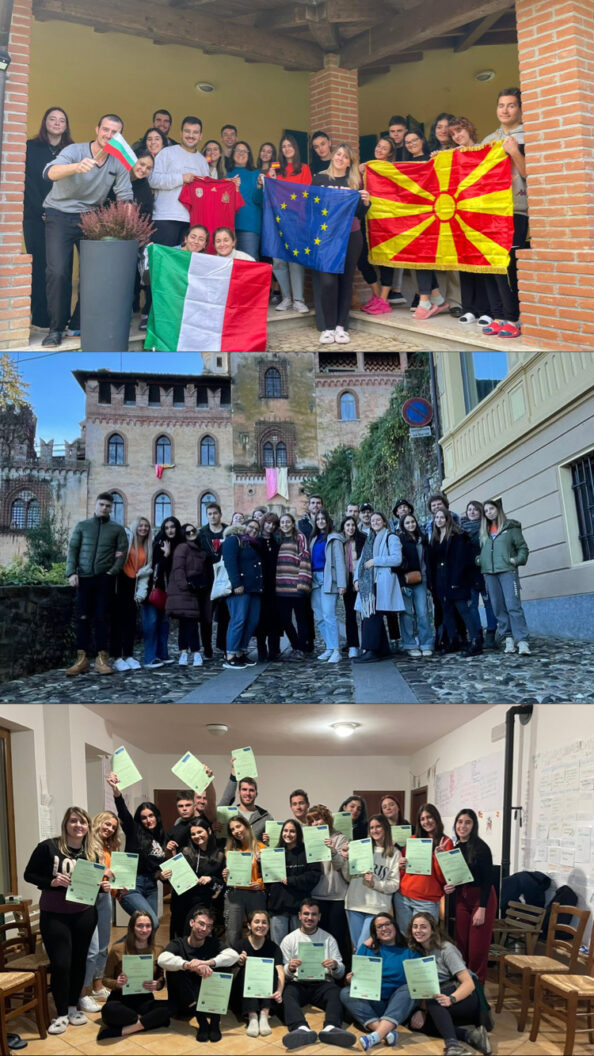 Including this article the participants created other materials like videos and a booklet which you can find here